EXIT PARTY TRAIN ZAGREB - NOVI SAD 4-8. jul
Exit Party Train will be heading from Zagreb to Novi Sad at the biggest regional festival once again!
Are you looking for a unique way of transportation? Apart from the fact that every traveler has his seat in a passenger car, you can also walk freely to other wagons and hang out with other travelers.
Party Train is equipped with high-quality sound and light system, has its own catering team, a wide selection of drinks and DJ & Animation Crew, that are in charge of top entertainment from the beginning to the end of the journey.
For the trip plan, scroll down: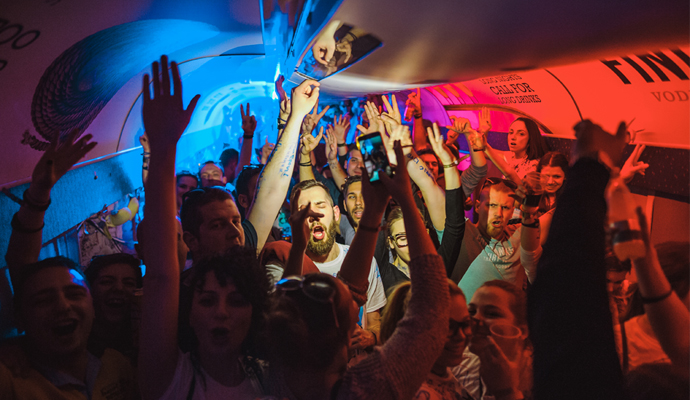 Trip plan:
Departure 04.07.2019.
Passengers gathering at the Main Railway Station Zagreb, 1st platform next to the tickets (10:00) => Departure from Zagreb (11:00) => Arrival to Šid (16:00) and transfer to the bus for Novi Sad => Arrival to the center of Novi Sad (17:30)

Return 08.07.2019.
Gathering at the agreed place in the city and departing from Novi Sad (10:00) => Arriving in Šid (12:30) and transferring to the Party train for Zagreb => Arriving in Zagreb (18:14)
If you have further questions, please feel free to contact us at info@exittrip.org.
Please leave the names and e-mail addresses of all passengers in the appropriate fields during the booking.
Welcome cards